Major General David C. Ralston (ret.) is president of Government Secure Solutions CGI Inc. He served in the U.S. Army for more than thirty years, retiring from active service in 2007 as a major general. Over the course of his Army career, he served in a variety of command and staff positions throughout the United States, Germany, the Netherlands, and Kosovo. His positions included deputy chief of staff for operations and intelligence, Kosovo Force; director of force management, Office of Deputy Chief of Staff for Operations and Plans, Headquarters Department of the Army; and commanding general, U.S. Army Field Artillery Center and Fort Sill, Oklahoma. Ralston still serves as the Army's senior facilitator for the "How the Army Runs" course presented to all new army general officers. He holds a Harvard fellowship in national security, a master of arts in public administration, and a bachelor of science in business administration.
---
Author's Books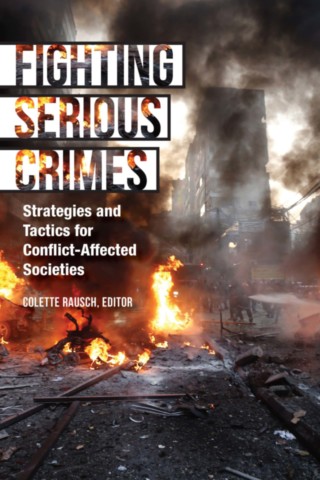 Strategies and Tactics for Conflict-Affected Societies
July 2017
December 2019

Now available in French in print and in ebook.

Fighting Serious Crimes is a unique resource for anyone battling serious crimes in societies seeking to avoid conflict, to escape from violence, or to recover and rebuild. Packed with practical guidance, this volume includes real-world examples from more than twenty of today's conflict zones