C. Christine Fair is a Provost's Distinguished Associate Professor in the Security Studies Program within Georgetown University's Edmund A. Walsh School of Foreign Service. She previously served as a senior political scientist with the RAND Corporation, a political officer with the United Nations Assistance Mission to Afghanistan in Kabul, and a senior research associate at USIP's Center for Conflict Analysis and Prevention. She has served as a Senior Fellow at West Point's Combating Terrorism Center, a Senior Resident Fellow at the Institute of Defense Studies and Analysis (New Delhi) and will take up a Reagan-Fascell Democracy Fellowship in the spring of 2017. Her research focuses on political and military affairs in South Asia (Afghanistan, Pakistan, India, Bangladesh, Sri Lanka).
---
Author's Books
Militancy and Religious Education in Pakistan
March 2008
Fair explores the true significance of the madrassah and its role in Pakistan's educational system. She chronicles the Pakistan government's efforts to reform the madrassah system and offers important policy implications and suggestions for initiatives that might address some of the main concerns emanating from ostensible ties between education and security inside and outside Pakistan.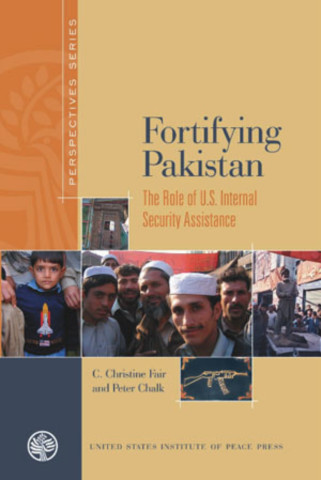 The Role of U.S. Internal Security Assistance
December 2006
The authors offer a comprehensive examination of Pakistan's internal security environment and the effectiveness of its criminal justice structures and assess the impact and utility of the principal United States initiatives to help Pakistan strengthen its internal security.