Peter Chalk is an adjunct political scientist at the RAND Corporation. He has analyzed such topics as unconventional security threats in Southeast and South Asia; new strategic challenges for the U.S. Air Force in Latin America, Africa, and South Asia; evolving trends in national and international terrorism; Australian defense and foreign policy; international organized crime; the transnational spread of disease; and U.S. military links in the Asia-Pacific region. He is a specialist correspondent for Jane's Intelligence Review and associate editor of Studies in Conflict and Terrorism, one of the foremost journals in the international security field. Chalk has regularly testified before the U.S. Senate on issues pertaining to national and international terrorism and is author of numerous publications on various aspects of low-intensity conflict in the contemporary world. Chalk is also a senior instructor at the Postgraduate Naval School in Monterey, California, and a non-resident fellow with the Australian Strategic Policy Institute in Canberra. Before coming to RAND, Chalk was a professor of politics at the University of Queensland, Brisbane, and a postdoctoral fellow in the Strategic and Defense Studies Centre of the Australian National University, Canberra. Chalk earned his M.A. (First Class) in political studies and international relations at the University of Aberdeen in Scotland and his Ph.D. in political science at the University of British Columbia in Canada.
---
Author's Books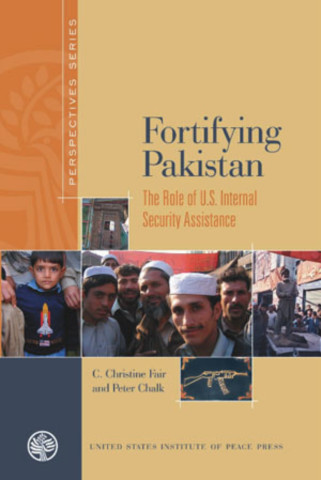 The Role of U.S. Internal Security Assistance
December 2006
The authors offer a comprehensive examination of Pakistan's internal security environment and the effectiveness of its criminal justice structures and assess the impact and utility of the principal United States initiatives to help Pakistan strengthen its internal security.