Karen Guttieri is Associate Professor at Air University eSchool of Graduate PME. She studies dynamics of transitional processes and has written on many aspects of stability operations and peacekeeping: evaluation metrics, information and communications technology innovation, civil-military relations, and cognitive preparedness.
---
Author's Books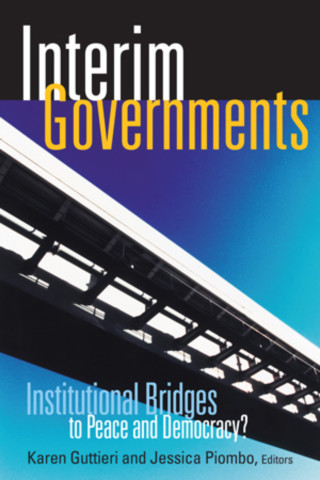 Institutional Bridges to Peace and Democracy?
December 2007
This edited volume by Karen Guttieri and Jessica Piombo explores various aspects of the newly emerging range of interim regimes, focusing on issues of legitimacy, conflict management, and the increasing participation of the international community in transitions from war to peace.