Jessica Piombo is an Assistant Professor and Regional Coordinator for Sub-Saharan Africa in the Department of National Security Affairs at the Naval Postgraduate School (NPS) and a research associate at Stanford's Center for African Studies.
---
Author's Books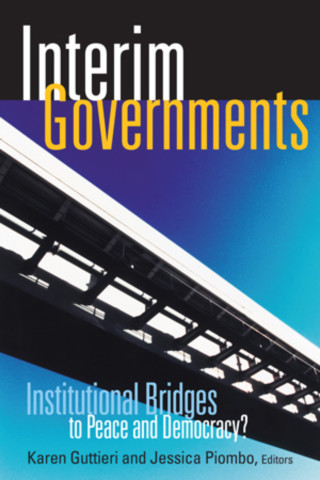 Institutional Bridges to Peace and Democracy?
December 2007
This edited volume by Karen Guttieri and Jessica Piombo explores various aspects of the newly emerging range of interim regimes, focusing on issues of legitimacy, conflict management, and the increasing participation of the international community in transitions from war to peace. Through a set of theoretical and case-study chapters, they and the volume's contributing authors ask and answer key questions: What sorts of interim governments are in use around the world today, and how do they affect the quality of regime that results once the interim period has ended? How does international involvement affect the balance of power between domestic elites? How does the type of interim regime affect the nature of the post-transition government? Is democracy always the outcome?

Timely, insightful, and compelling, Interim Governments provides important insights in a world where terms such as "regime change" and "nation building" have become common currency and will be a valuable tool for practitioners and academics alike.