Matthew Levinger is Research Professor of International Affairs, Master of International Policy and Practice Program Director, and Director of the National Security Studies Program, an executive education program serving the U.S. Department of Defense and other federal agencies. Before joining GW, he was Senior Program Officer at the United States Institute of Peace, where he developed and taught executive education programs on international conflict analysis and prevention for foreign policy professionals from the United States and overseas. From 2005 to 2007, Levinger was Founding Director of the Academy for Genocide Prevention at the U.S. Holocaust Memorial Museum. Before moving to Washington, he was associate professor of History at Lewis & Clark College in Portland, Oregon; he has also taught at Stanford University. In 2003-2004, he was a William C. Foster Fellow at the U.S. Department of State.
---
Author's Books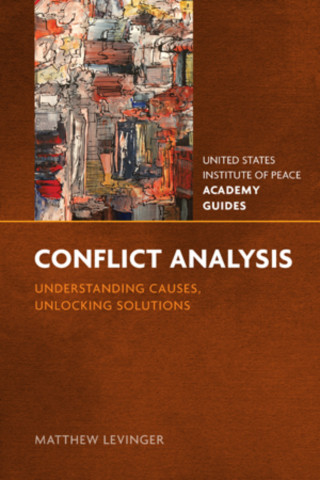 Understanding Causes, Unlocking Solutions
June 2013
Conflict Analysis: Understanding Causes, Unlocking Solutions
is a guide for practitioners seeking to prevent deadly conflict or mitigate political instability. This handbook integrates theory and practice and emphasizes the importance of analyzing the causes of peace as well as the causes of conflict. It stresses that conflict analysis is a social as well as an intellectual process, helping practitioners translate analysis into effective action.