Cameron Hume served as ambassador to Algeria, to South Africa, and to Indonesia, as well as charge d'affaires to the Sudan. He was a member of the Foreign Service for 40 years, with earlier tours at the United Nations and in Italy, the Holy See, Lebanon, Tunisia, and Syria. He was a Peace Corps Volunteer in Libya. For a year he was a Senior Fellow at Harvard's Center for International Affairs and subsequently a visiting scholar at the U.S. Institution of Peace. He has published three books and numerous articles on foreign policy. He now teaches at Georgetown University and is a member of NOAA's Ocean Exploration Advisory Board. He is a member of the Council on Foreign Relations and the bar associations of New York and the District of Columbia.
---
Author's Books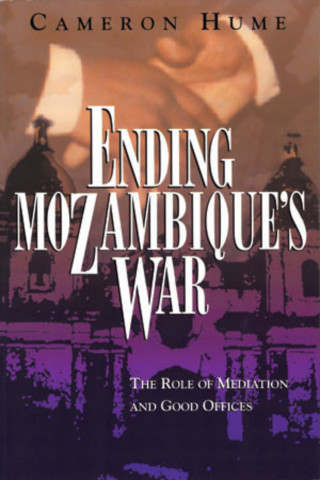 The Role of Mediation and Good Offices
November 1994
Fifteen years after winning independence in 1975, Mozambique was wracked by insurgency, devastated by drought, and battered by conflicts with its neighbors. A less auspicious beginning for a new nation could hardly have been imagined.

But the signing of the 1992 peace agreement led to a new beginning. And a team of mediators, operating outside the framework of traditional diplomacy, helped the parties along the path of peace and reconciliation.

This first-hand account of the Mozambique mediations offers intriguing details that illustrate the complexity of the multi-track mediation process. Hume, who was a participant observer in the Rome-based peace talks, relates the stages of the process to the principles of conflict management, negotiation, and mediation in a clear and graceful style. He delineates the separate roles played by the parties themselves (the government and RENAMO), the outside governments that intervened, and the mediators, with a special focus on the unique element in this peace process: the involvement of a private voluntary organization, the Community of Sant'Egidio.

This compelling story of the Mozambican peace process also provides useful lessons for addressing other hostilities in Africa, the Balkans, and the emerging polities of the former Soviet republics.