Dan Snodderly is an editor and publishing consultant in Washington, DC. He served as USIP's director of publications from 1993 to 2004 and previously worked as an editor and writer at Cornell University Press and Encyclopaedia Britannica. His publishing clients have included Internews, The Editorial Group, Nolen & Ross Publishers, and the United States Holocaust Memorial Museum. The author of numerous articles and two books, he holds an AB degree in history from Harvard College.
---
Author's Books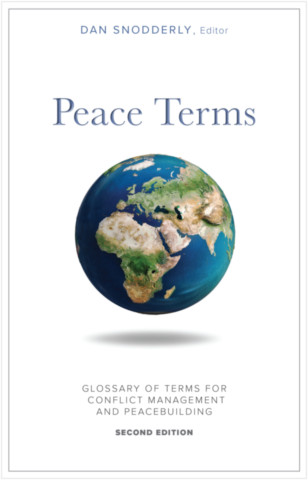 Glossary of Terms for Conflict Management and Peacebuilding
April 2018
An extensive glossary with concise definitions of a wide range of complex and often confusing terms used in the field of peacebuilding.
December 2019

Now also available in Arabic, French, and Spanish in print and ebook.