Vivienne O'Connor is an independent rule of law consultant with fifteen years of experience in the field. She heads TransformLaw, an interdisciplinary consulting firm that provides strategic advice on how to facilitate transformative legal change processes in conflict-affected and developing countries. From 2007 until 2016, Vivienne worked for USIP as a senior rule of law adviser and as director of the International Network to Promote the Rule of Law. She has engaged in rule of law projects in numerous countries that include Afghanistan, Burma, Haiti, Liberia, Nepal, and Syria. Vivienne has trained hundreds of rule of law practitioners through the "Rule of Law Practitioner's Course" that she designed and delivered for USIP, the UK Department for International Development, and the Australian government. Vivienne holds a bachelor's degree in civil law, a master's degree in international human rights law (LLM), and a PhD in law from the National University of Ireland, Galway. She is the author of several books, including volumes 1 and 2 of Model Codes for Postconflict Criminal Justice. She is currently writing a monograph titled Transformative Rule of Law: Theory and Practice.
---
Author's Books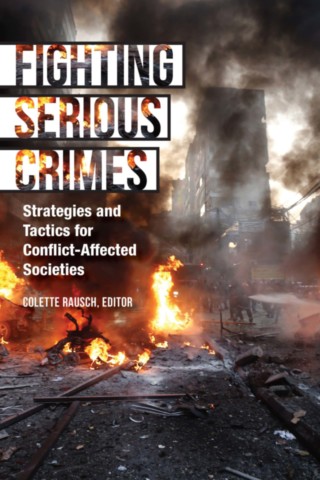 Strategies and Tactics for Conflict-Affected Societies
July 2017
December 2019

Now available in French in print and in ebook.

Fighting Serious Crimes is a unique resource for anyone battling serious crimes in societies seeking to avoid conflict, to escape from violence, or to recover and rebuild. Packed with practical guidance, this volume includes real-world examples from more than twenty of today's conflict zones